Since our coaching sessions were occasionally requested in English, we have expanded our offer: Our website is now also available in an English language version. You will also find all information there!
So if you have an international team, if your company language is English, give us a call: We make you shine!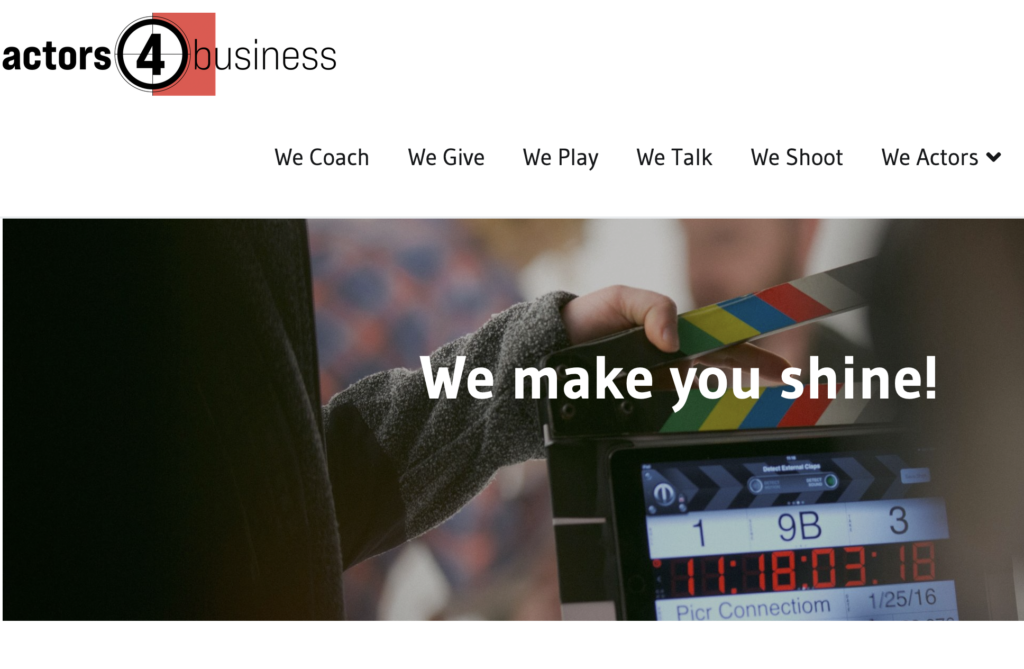 actors4business.com – now also in English!